Uniform Information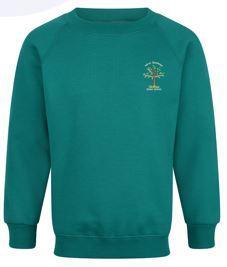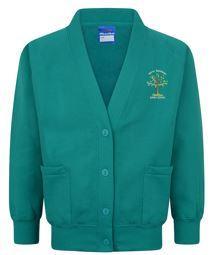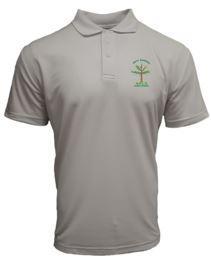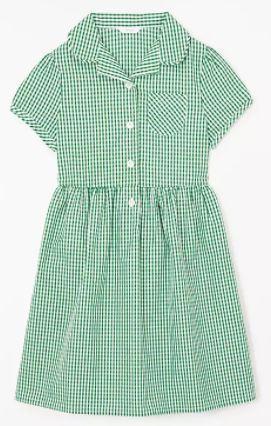 Our school uniform comprises jade green sweatshirts/cardigans, white polo shirts and grey trousers/shorts/skirts. In the warmer months, summer dresses may also be worn. Children should wear black, grey or white socks. Girls may also wear plain black, grey or white tights. Our sweatshirts, cardigans, white polo shirts and waterproof jackets are all embroidered. All logo and embroidered items are available from Skoolkit in Eastleigh; please see their flyer and price list below.
All children are required to wear the school uniform and make use of a school book bag. It is therefore essential that all items of clothing and equipment are clearly marked with your child's name.
Our PTA holds a stock of quality pre-worn items that can be provided free of charge for families if required. Please ask at the School Office for more information.
If you require name labels for your child's uniform, shoes, bottles etc., please use Stickins. Purchasing labels from Stickins enables us to gain commission which goes directly back into the school through our PTA, the Friends of North Baddesley Infant School (FoNBIS). When purchasing your labels, please quote the code 14449. Many thanks from FoNBIS.
Trainers, pumps, boots, canvas shoes or fashion wear are not acceptable for school and should not be worn. Jewellery (apart from watches and studs in pierced ears) must not be worn. All jewellery must be removed or covered for PE sessions. Long hair should be tied back for PE sessions, so please provide a hairband if necessary. Only plain hairbands and hairclips can be worn. Children must not wear nail varnish, make-up, temporary tattoos or wristbands.
Uniform for PE
Children are placed in one of five colour teams and should wear an appropriately coloured t-shirt for PE and on sports events, such as Sports Day. Our colours are red, blue, green, yellow and purple and your child will be allocated a colour as part of our induction process. Every child needs a small drawstring bag for their PE kit to be put on their corridor peg. This should contain:
PE plimsolls or trainers (suitable for use inside and outside)
A pair of black shorts
A team-coloured PE t-shirt
Tracksuit trousers (for colder weather)