Who are Our Governors?
Nicole Perry – Chair, Co-opted Governor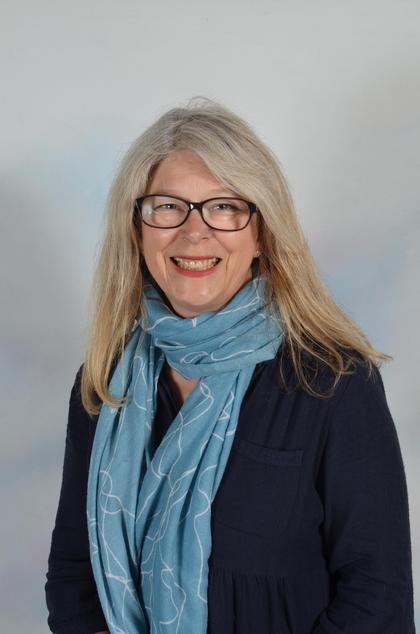 I moved to the village as a two-year old when my parents left London. I attended North Baddesley Infant and Junior schools and have very happy memories. When my sister, who lives in the village and also went to both the schools, had her twin boys, I decided to look into the possibility of getting more involved with the local schools. I joined the Infant School Governing Body in 2014, hoping that my skills and experience from a career in Public Relations and Communications in the private sector and as a civil servant, might be beneficial to the school. My 11-year old twin nephews attended our school and the junior school, they now attend the Mountbatten School.
I am now a co-opted governor and have been Chair since 2015. I have been involved in Ofsted inspections, recruitment of our Head and Deputy Head and development of the school. Working as part of the NBIS team is very rewarding and I delight in seeing how the children develop and grow.
Mike Hiscock – Vice Chair, LEA Governor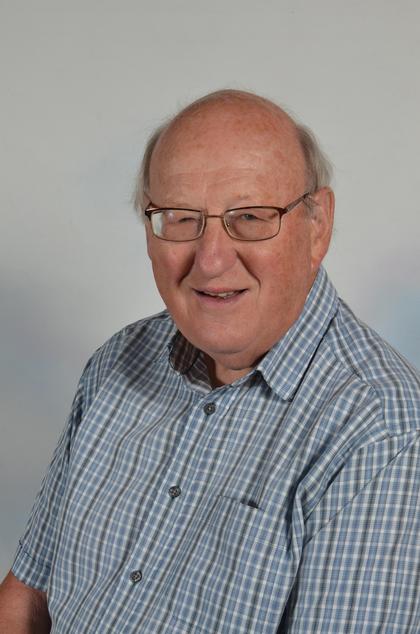 I am married and have lived in the village since 1983. Our 2 daughters and our 7 grandchildren are or have also been pupils.
After a varied career as a manager at British Telecom, mainly in HR and Training, I joined Hampshire County Council as a Governor Services Co-ordinator. Until retirement I supported and advised school governors. I have been a member of the Infant school governing body since 2015 and am currently the Vice Chair. I am also a co-opted member of the Junior school governing body and look forward to supporting both schools for the foreseeable future.
Joanne Tutton, Chair of Curriculum & Standards Committee, Co-opted Governor
I have been a co-opted governor for over eight years, joining when my daughter was in year R (she's now in Year 8!), I also have a son in year 4. Initially I was co-opted to provide my technical (civil engineering) and project management skills. During my eight years I have had the opportunity to be involved in many activities such as supporting the team during the building works, recruitment and the financial and pupil improvement aspects of school management. I enjoy seeing the improvements made at the school and feel I am giving something back to our amazing school community.
David Jones, Chair of Resources Committee, Co-opted Governor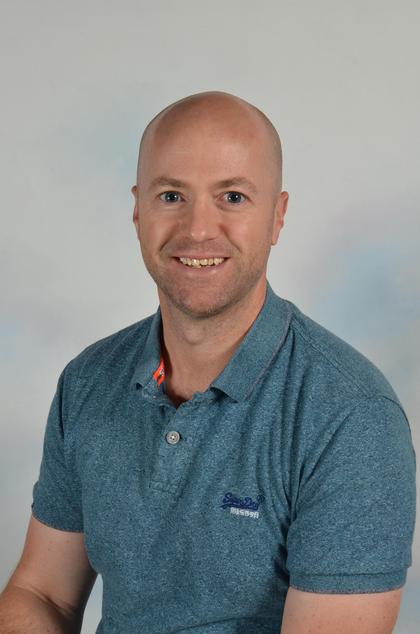 I joined the Governing body in 2016 when my eldest son was in year R. My youngest son is in year 3 at the moment. I was co-opted as a Governor based on a variety of skills gained from (now) 16 years' experience working in a variety of roles for the Foreign, Commonwealth and Development Office – for example: HR, finance, programme and project management and communications.
Since moving to North Baddesley in 2015 I have been keen to support the local Community in the best way I can, including as an assistant Leader for the local Beaver Scout Group. As a Governor I am currently Chair of the Resources Committee. I have also taken opportunities to assist the school in a variety of ways such as on recruitment, engaging with various projects and developments, attending events, and even participating in the Governor elements of an Ofsted inspection!
Working with NBIS has been a rewarding and enjoyable experience. The staff are diligent and committed, the School has strong progressive leadership and the Governing Body has been consistently engaged and supportive. Together everyone is working to create the best possible environment for all children to develop and thrive. Hopefully I have played a small part in the fantastic progress North Baddesley Infant School has made.
Bhupinder Siran, Co-opted Governor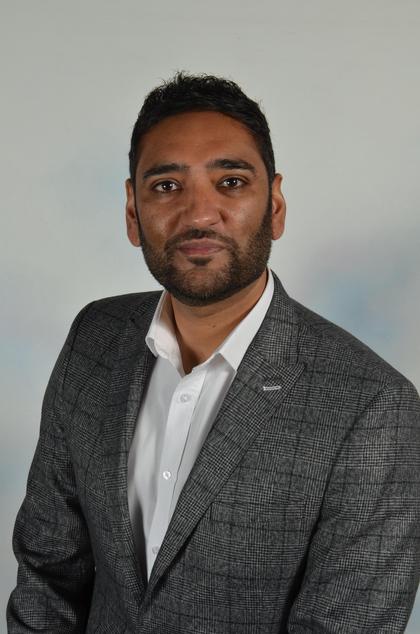 As a co-opted Governor, I am pleased to be able to support NBIS so that we can continue to deliver high-quality care and education to our children. I firmly believe the early stages of development can provide the correct foundation for young people to become confident, responsible, and well-rounded individuals as they move through the different stages of their lives.
I currently work at the University of Southampton as a member of the IT department's senior leadership team. My area of responsibility is to manage strategic partnerships across the institution to help ensure a consistent and coordinated approach when considering IT services and systems.
My commitment to the school stems from wanting the best for my daughters. My youngest is at NBIS, and my eldest recently moved to Junior School, having made wonderful memories while at the Infant School. Supporting the fantastic school team is a real pleasure as their commitment to the children in their care is so evident.
Amy Boniface, Parent Governor
I am the newly appointed Parent Governor and I have children who attend both North Baddesley Infant School and the Nursery so have a personal investment in ensuring all the children have the best possible start in education. I also live in the local community so I'm passionate about having a positive impact in the school as it directly affects the area I live in.
I have previous knowledge of creating and updating risk reports, with some health and safety experience tied in with that. I currently work in the safeguarding team at a college and as part of that I actively promote equality, diversity and inclusion with learners, challenging stereotypes and supporting students who are singled out because of their differences. I have trained to advanced level in Excel and have a degree in Pharmacology so would be able to help with analysis and interpretation of school data.
Elisa Briggs, Co-opted Governor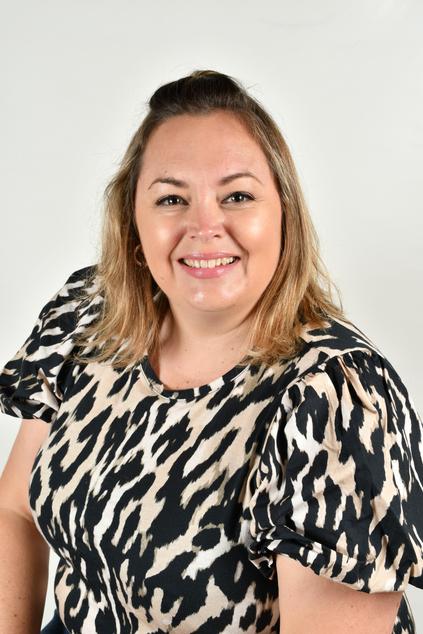 I am a newly appointed Co-opted Governor and have a daughter in Year R. I am a Fellow of the Association of Chartered Certified Accountants and operate at a Senior Level within a Financial Advisory consultancy practice in London specialising in employee/people related issues.
I have recently worked on a project with the Department of Education and several years ago supported the closure of an independent school when it got into financial difficulty. I have also supported my former employer as part of their One Million Futures programme with reading and careers initiatives in local Schools with a particular focus on children from deprived backgrounds.
As a Mum, a wife of a serving Royal Marine and a senior Female working in a largely male dominated environment I am passionate about promoting the importance of equality, diversity and inclusion in the workplace – everyone should have the opportunity to fulfil their potential and thrive irrespective of background, identity and circumstances. It is very important for our children, the next generation, to be afforded the same opportunities and to be prepared for adulthood and the world they live in.
Rebecca Mahoney, Co-opted Governor
I have worked at NBIS for eleven years and been a co-opted governor for over seven. I view efficient governance as a highly important aspect of school leadership and I feel proud to be a part of that. I have had the opportunity to sit on different committees and as a school staff member I feel I bring valuable knowledge and experience. I really enjoy being a co-opted governor at NBIS and hope to continue to work to support the schools vision.
Julia Squires, Development and Training Governor, Co-opted Governor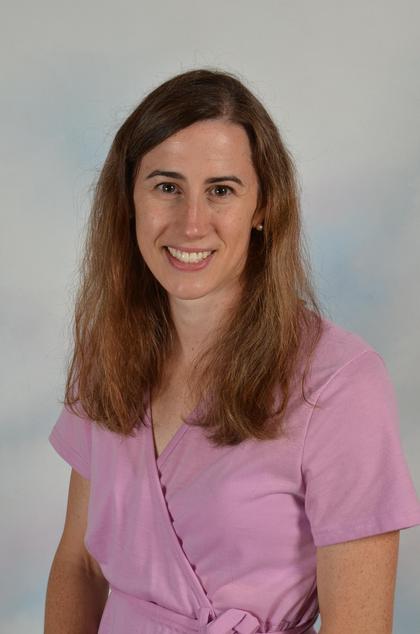 I joined the governing body after my eldest started Year R at NBIS. She is now in Year 4, with her brother now at the school in Year 2, and one to follow after. I joined the governing body to give back to the school community as well as to become more educated about the English school system, having grown up outside the UK.
My professional expertise in finance and accounting has aided me to work closely alongside the school to ensure best use of financial resources is maintained, particularly as it has worked through new building projects and most recently responding to COVID and its impact on pupils.
Beth Waters, Staff Governor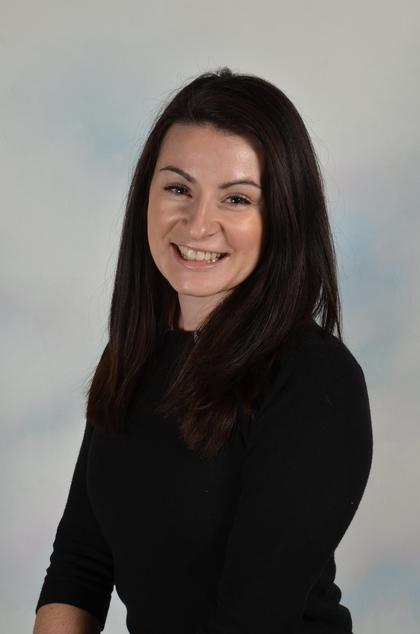 I have been a staff governor since Autumn 2019. I represent the staff voice and enjoy contributing to the development of the school both as a teacher and as a governor. It is great to be able to work collaboratively with so many hard-working people, committed to the improvement of our school.
Melanie Westmacott, Parent Governor
I'm Melanie and was elected Parent Governor in 2021; I have enjoyed doing my Governor training and getting stuck in! I am sitting on the Curriculum and Standards committee and I hope to be an asset to the team. My eldest child started at North Baddesley Infants in 2008 and my youngest is currently in Year 3, as a family we are very devoted to the School. I am a local GP and outside of work, my favourite past-time is drinking tea and putting the world to rights with my friends!